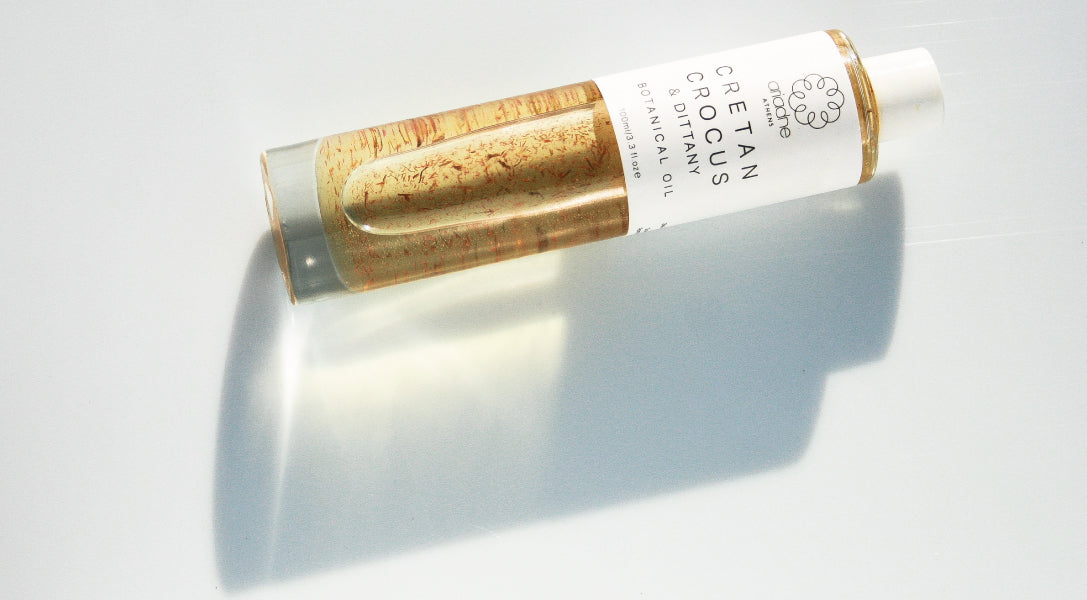 Under My Skin
The rare saffron
What makes the saffron red is crocin, which is a super powerful antioxidant. In fact, its powerful antioxidant properties are backed up by numerous studies, with some experts hailing it for its high vitamin C content. Not only does the crocin in saffron help with fending off pollution, but we've seen it help with increasing brightness in the skin, reducing lines and wrinkles, lifting, firming, improving radiance, hydration, skin tone, skin texture and boosting the immune system of the skin.
---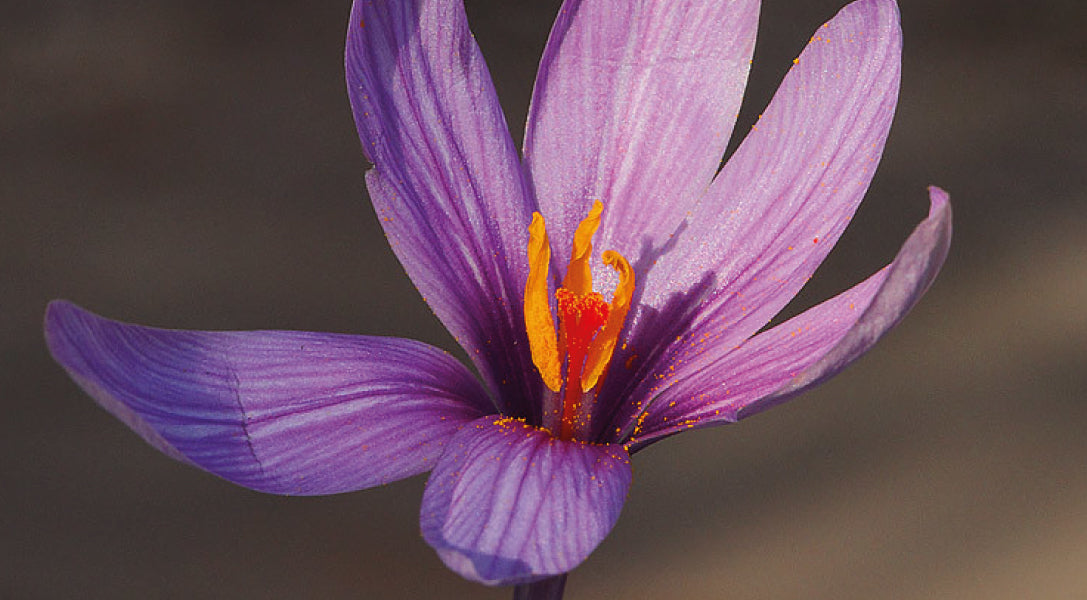 Cretan Crocus
The Ancient Greeks explained the existence of saffron, this wonderful product of nature, with a myth: Krokos (The name for Saffron in Greek) was a young Spartan and friend of God Hermes. One day, the two friends were playing. While playing, Hermes hit his friend Krokos by accident on the head and he died. At the place he died a flower grew, symbolizing the body of Krokos. Three drops of his blood fell in the center of the flower and these drops became its stigmata. Ever since, the flower is called Krokos, and the stigmata give us the famous saffron.

---
The Ritual
Shake well before each use to activate the saffron. Use on your décolletage, shoulders, legs and/or hair. Apply after a shower for maximum hydration.