Under My Skin
Balanced Matrix Metalloproteinases Expression
Skin matrix is a framework that holds the skin together and consists mainly of collagen and elastin. The skin matrix is responsible for the skin's mechanical properties, including firmness, strength, suppleness and elasticity. On one hand, skin matrix is continuously synthesized by fibroblasts by producing Collagen and Elastin. On the other hand, whenever it is damaged, malformed or worn out, skin matrix is broken down by the enzymes called matrix metalloproteinases (MMP) and then recycled. If breakdown/recycling stops, damaged matrix will accumulate, leading to skin imperfections.
READ MORE

In a healthy, youthful skin, the synthesis and degradation of the matrix are in balance: so for best results, we should control MMPs while stimulating collagen, elastin, and Hyaluronic Acid biosynthesis. Inflammation increases the levels of MMP enzymes whereas anti-inflammatory agents have the opposite effect. Pain and inflammation are the body's way of saying "help". While it is important to understand the underlying causes, painkillers can help to calm down excessive and harmful inflammation and take the body out of 'emergency' mode.

Solution Steps:

Antioxidants to Fight Reactive Oxygen Species (Free Radicals) Damage that stimulate the synthesis of MMP.
Inhibition of MMP enzymes.
Increase Fibloblasts's Activity.
Boost the anti-inflammatory activity.
---
Cistus Ladaniferus
On the peninsula of Halkidiki, according to legend, during a council in Mount Olympus, the 12 Gods decided that the Rockrose plant (aka Cistus) was to heal warriors wounded in battle. This decision annoyed the goddesses, as they were confident that the plant with delicate pink blossoms would be more appropriate for enhancing beauty, internally and externally. The result of the council was to attribute to Cistus both characteristics, therapeutic and cosmetic. Unquestionably, the ancient-world herbs were very popular. Especially the resin of Cistus, called labdanum, was famous in the Mediterranean region both as a cosmetic and as treatment for skin infections. The Rock-rose flower water, derived from the distillation of its branches, is an excellent skin regeneration substance. Its high energy content is said to enhance mental activity.
---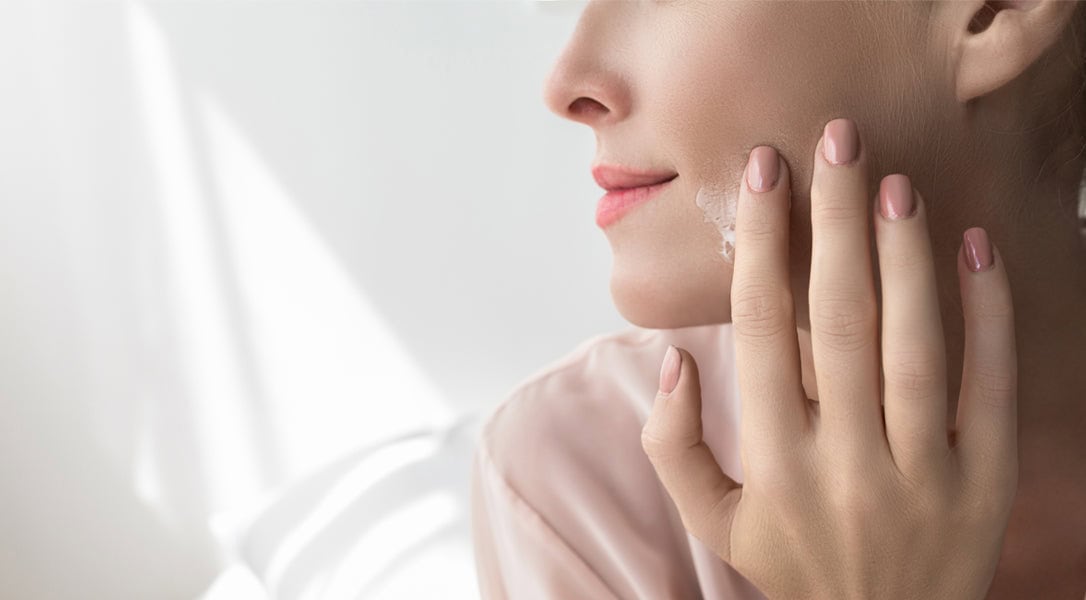 The Ritual
Daily morning and/or night after cleansing, apply on face and neck. For external use only.